SPONSORSHIP / ADVERTISING
3:59 PM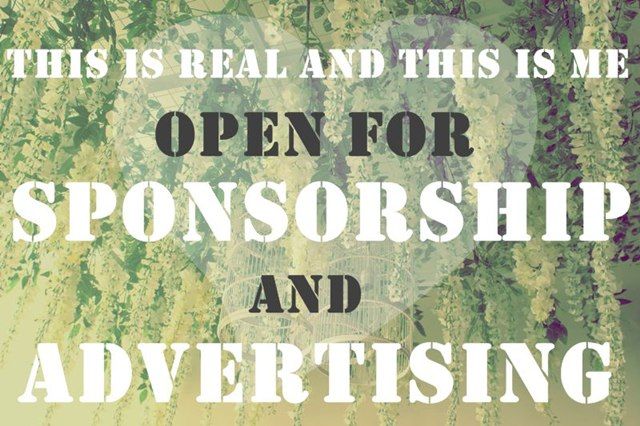 MY BLOG'S OFFICIALLY OPEN FOR SPONSORSHIP / ADVERTISING
Read more for details..
This is real and This is me
Bloglovin Followers : 237
Other sites : Lookbook (273 fans) , Twitter ( 1.180 Followers ), Instagram ( 2.345 Followers )
Pageviews per days : 80 - 150
Pageviews of all time : 138.000
Top 5 Country of My Reader : Indonesia, United States, Singapore, China, Brazil
there are 3 ways that i offer to you :
1. Sponsored Products that will be post on my blog
send me your products , it could be fashion items (
clothes, shoes, and accessories ) that i will wear and mix and match for outfit post , linked to your shop and i will give some opinion about your store / your items .All products that given to me can not be returned back to you.
2. Side bar Advertisement
i will put your ads / your logo on the blog's sidebar
and link it to your website, which will be seen, clicked & visited. Price depends on how long your ads want to be display on my blog and size that you want me to put. for more info about the price and the size , kindly email me : ade.kurnia_11@yahoo.co.id
3. Giveaway Product
i will make a giveaway from your product and it depends on to whom you want it to be given, Indonesian only or Internationally.
P.S : I will give you bonus, per post will be post on my other social media
you had any ideas for the sponsorship or advertising
? I will be happy to receive any other creative ideas to advertise of your products
,
feel free to tell me and please contac me here : ade.kurnia_11@yahoo.co.id
with subject SPONSORSHIP / ADVERTISING